So today was un-naturally warm...which was fine by me! I was in and out of shops, doing lots of Christmas shopping. I'm actually almost done! Usually I'm terrible and leave most things for the last minute (which is terrible when I make things for people) but I feel good about this year!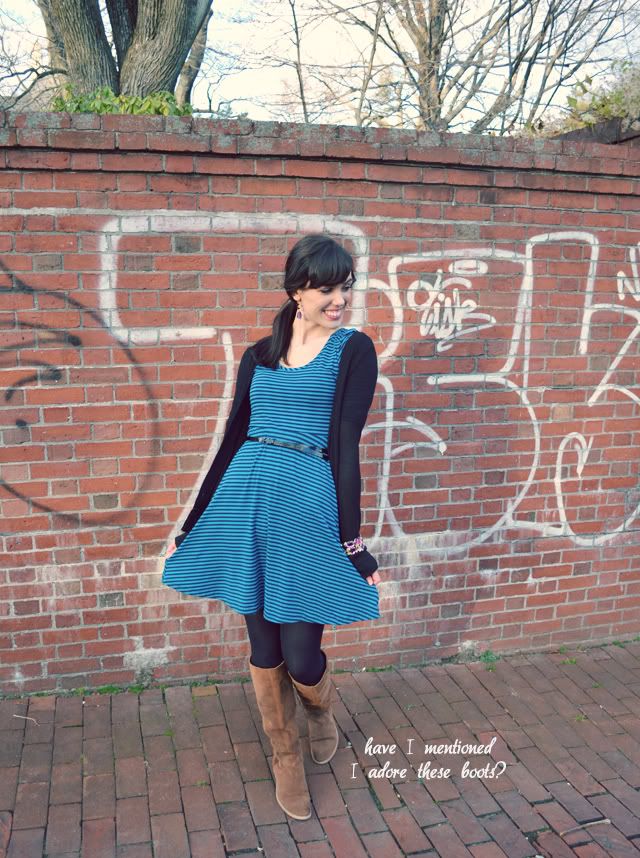 I also seem to wear these boots in
almost
every
outfit
post I make...what can I say? They're my favorite!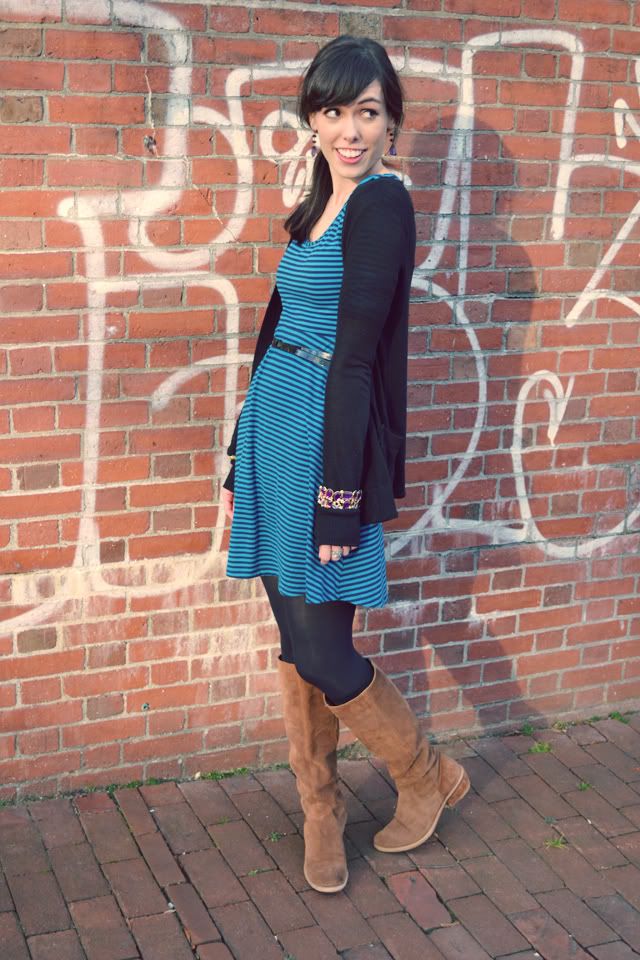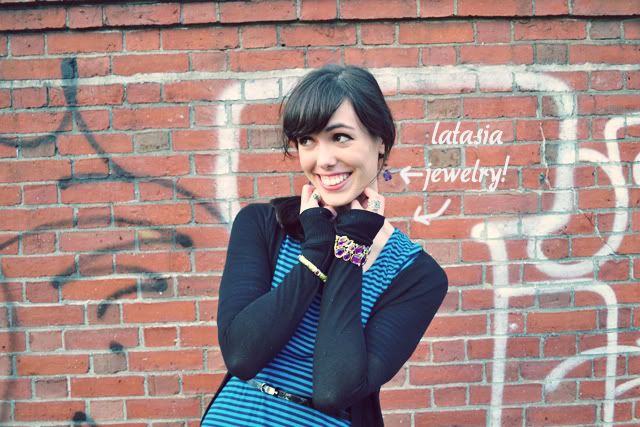 Thanks again for the photos, Sam
!!
Outfit Details
Cardigan
:Thrifted
Dress
: Target
Boots
: Thrifted
Jewelry:
Latasia
How are you all coming along with your Christmas shopping?
Hope you had a lovely weekend! :)
Also...this is my 100th post! Which I didn't realize until after I already posted it...but I just wanted to say thank you to all my readers for supporting me! You guys are seriously the best! :)