I love horoscopes, and the Zodiac (
as you can see from my series here
), and I fit
Taurus
perfectly.
I've always been a fan of
Lois van Baarle
's work...and this piece, "
Super Horoscopes
", has been in my favorites for as long as I can remember. Cute girls, signature illustration style,
and
the Zodiac? Yes, please.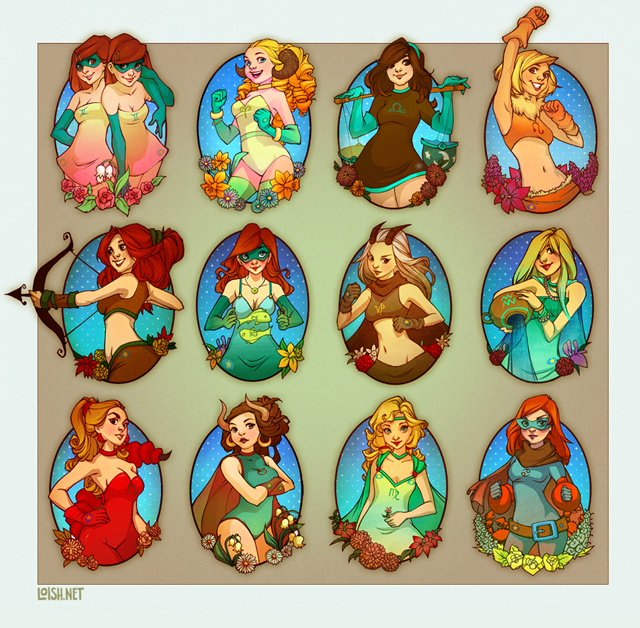 Which girl is your favorite? Of course, I love Taurus (biased? Maybe.) but Scorpio & Capricorn are rocking it..
And to be totally cliche,
What's your sign?
:)