This weekend has been crazy...it's had its ups and downs, but it went by all to fast. Also...it was 65 degrees yesterday. What?? I thought it was supposed to be January! Not that I'm complaining too much, but it's so bizarre.
This outfit is pretty typical to what I wear most weekends...jeans, boots, blazer, tee. After a week wearing dresses and heels, I like to be more casual on the weekend. My friends and I ended up getting coffee this morning and walked over to the park. We got a lot of funny looks from the people jogging by, but that's half the fun!
I don't know what I was doing here: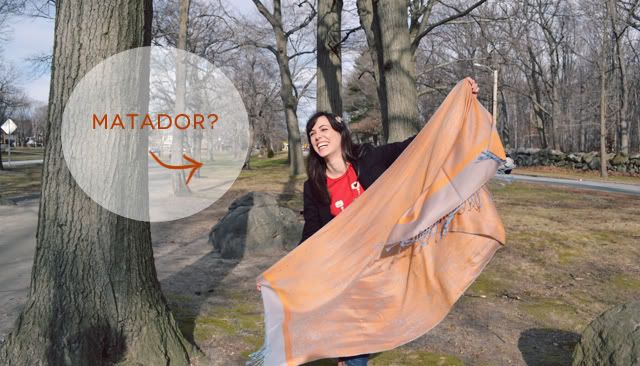 Outfit Details
Blazer & Jeans
: H&M
Tee
: Threadless
Scarf
: Pashmina
Boots
: Thrifted
What did you all do this weekend?