Hi everyone!
I am fully aware that I look quite goofy in these photos, but that's ok! The weather has been fairly warm, so my roommate and I decided to walk the neighborhood this Sunday...these photos were snapped as the light was fading and many passerby's were staring. Oh well!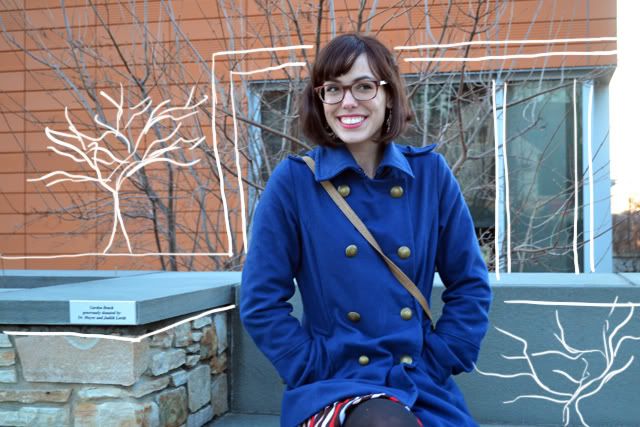 This is also the first post you've seen me wearing my
Bonlook Hooverville
glasses :)
You've probably heard of Bonlook by now, I've been seeming them all over the blog world for a while now! I've had my pair for a few months now, but have never been wearing them for an outfit post. I definitely recommend checking
Bonlook
out!
Outfit Details
Dress
: Urban Outfitters, Thrifte
Coat
: Delias
Glasses
:
Bonlook Hooverville
Flats
: Too old to remember...
Anyway, Happy Tuesday everyone!!