I don't know about you, but the weather has been so beautiful lately! I have Spring Fever so much...all I want to do is be outside! Unfortunately I'm at work all day so I can't enjoy it :( Why does it seem that the weekends are never as nice as the weekdays? Harrumph.
Why yes, I did draw a tree to cover up our neighbor's recycling bins...And yes, I'm wearing the same booties as my last outfit post...oops :)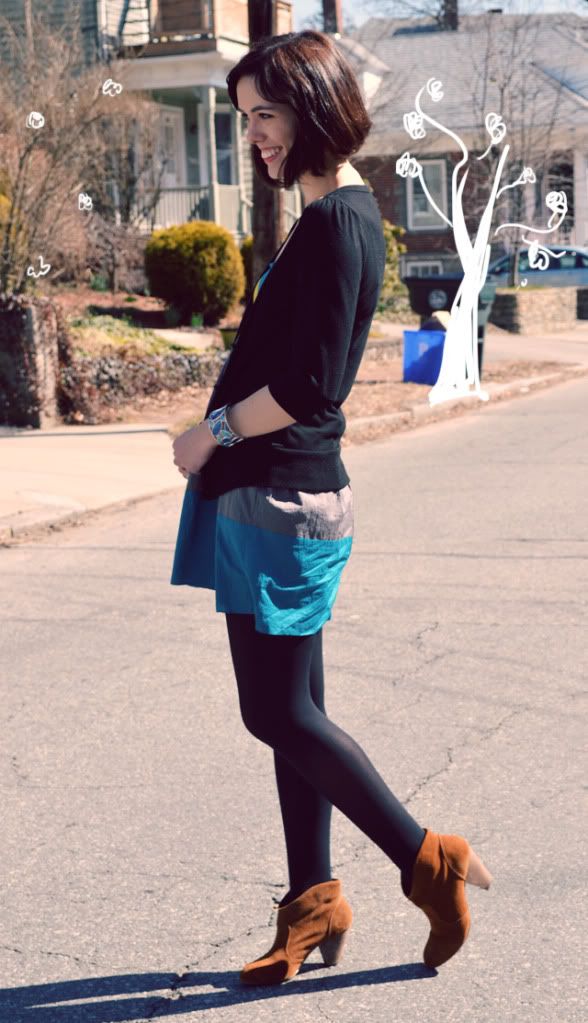 Outfit Details
Dress
: Thrifted
Cardigan
: Charlotte Russe
Shoes
: Steve Madden
Bracelet
:
Latasia
Is it starting to feel like Spring where you are?