One of my favorite things to do is go exploring and find fun places to take photos. This little waterfront area has one of the best views of the city, in my opinion!
These booties are new and I have to say, I'm obsessed with them! I think they'll work with so many outfits, and I cant wait to start putting them together! I'll probably be wearing them in more of my outfit posts ;)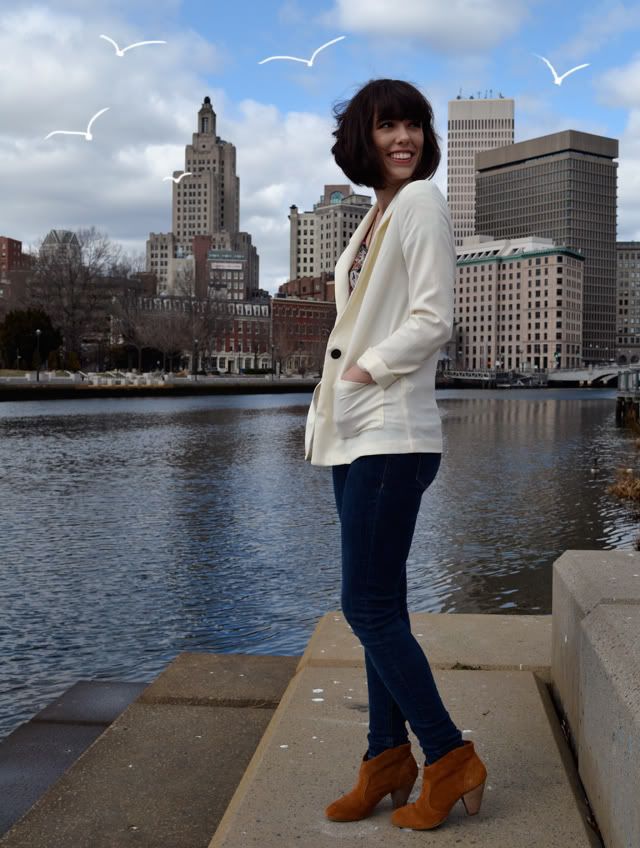 This sculpture is pretty neat, too! That's what you get when you live in a city full of art kids :)
Outfit Details
Shirt, Blazer & Jeans
: H&M
Shoes
: Steve Madden
Necklace
:
Latasia
What are your plans for this weekend?