I have a confession to make...I get way,
way
too excited about office supplies....you can see my first office supplies post
here
. I like to surround myself with pretty things on my desk, if I'm going to be sitting on my butt for 8 hours, I better have some pretty & inspiring things to surround me!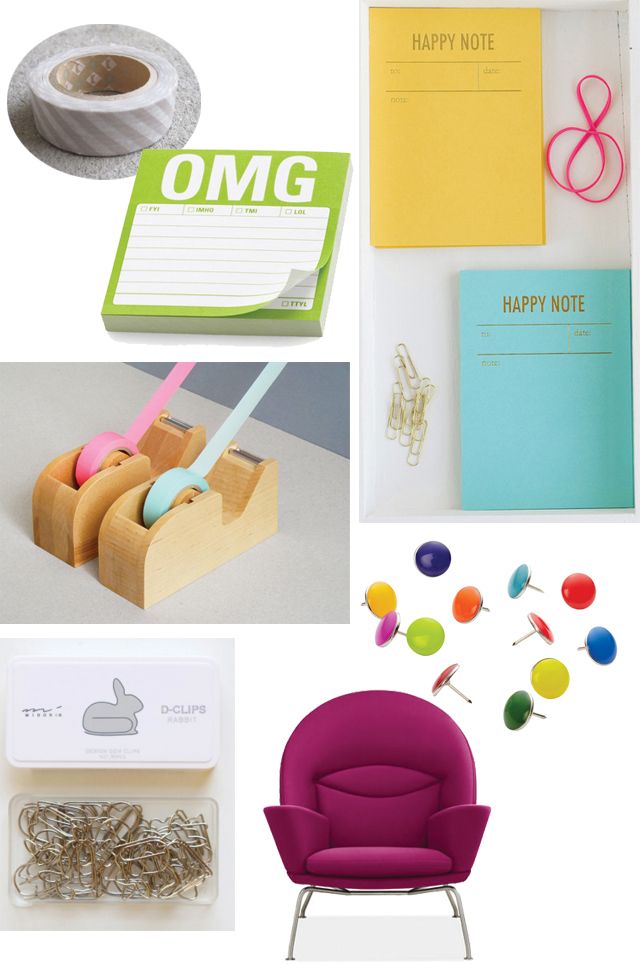 clockwise
:
striped tape
//
omg sticky notes
//
happy note cards
//
wooden tape holder
//
rainbow thumbtacks
//
bunny clips
//
chair
Does anyone else get excited over fun office supplies? Have any supplies you're currently loving?