Happy Friday everyone!
I won't be around this weekend, as I'm off to visit my family for a few days of family-fun.
In the meantime, here's a mini "currently loving!"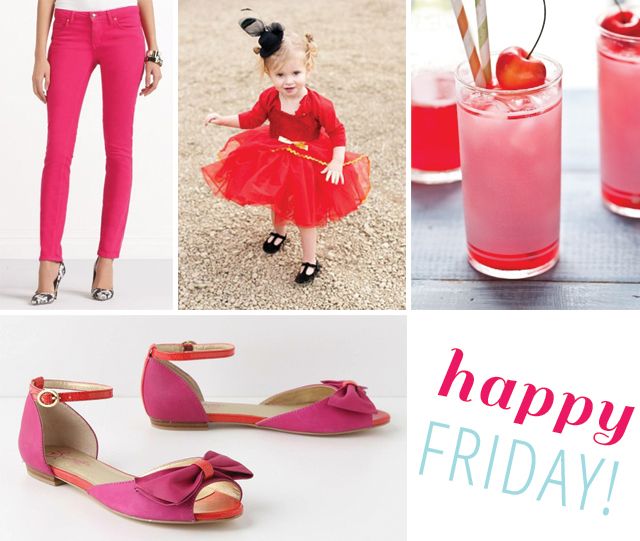 kate spade jeans
//
adorable little girl
//
cherry cocktail
//
flats
Completely unintentional, but all these images are pink/red. Hmm. I guess I'm currently loving pinks & reds today!
What are your plans for the weekend?