Well, I've finally gotten around to posting about my time at
Boston Pride
last weekend!
The weather was perfect, and I couldn't have asked for a better day. I wish I was closer to the parade; there were so many people I had to stand on my tippie-toes to see!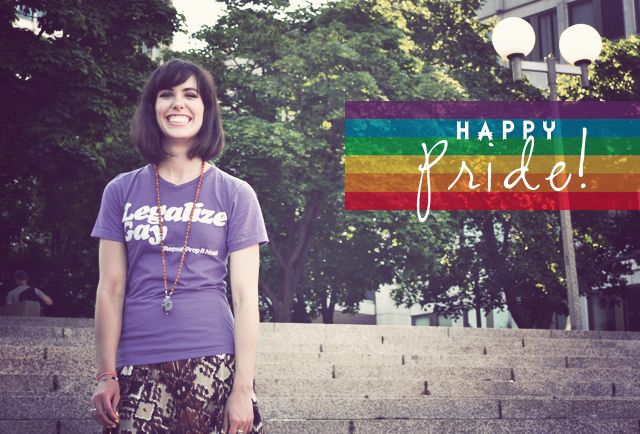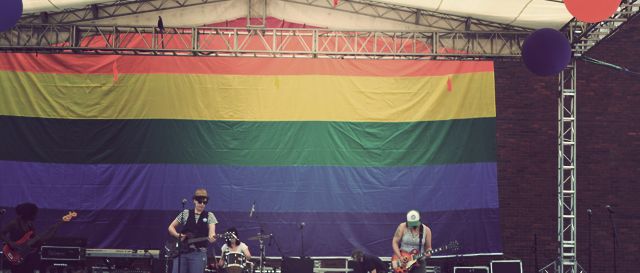 I get so excited when I get to wear this shirt...I've only worn it maybe 5 times!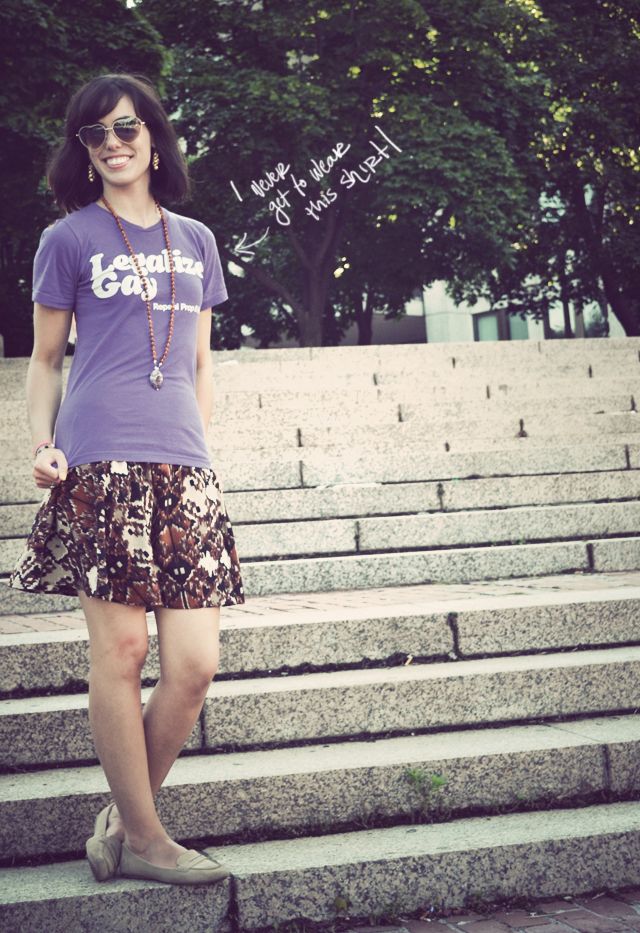 See that awesome necklace I'm wearing? It's a
Mala Bead
necklace from
Tiny Devotions
, and I won it from Alexa of the
Short and Sweet of It
!
Outfit Details
Tee
:
America Apparel
Skirt
: H&M
Loafers
: Target
Temp. Tattoo
:
Julia Rothman for Tattly
Are any of you attending any pride festivals / are there any in your areas?