Happy Friday all! Right now I'm at my work's annual conference, probably running around and taking photos. I can't wait for the stress to be over! I look forward to relaxing on Sunday, and getting back into a normal routine next week.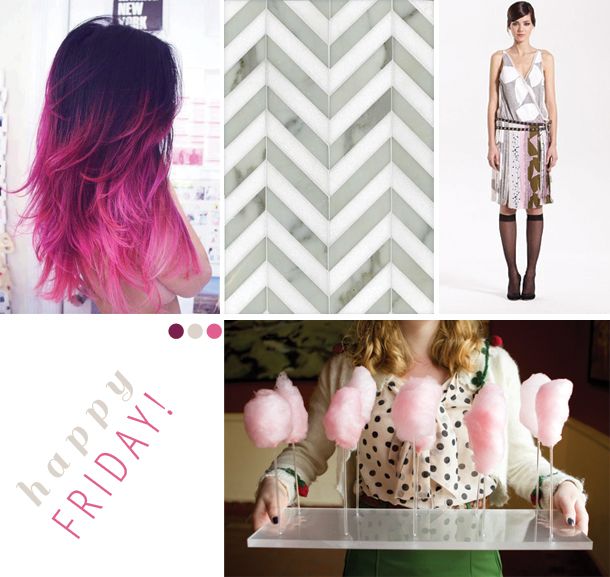 dress
//
hair
//
chevron
//
cotton candy
How rad is that hair?? As soon as my hair grows a bit more, I want to do that!
I hope you have a nice weekend!