Happy Friday!
You know, when I put these little collages together, I usually don't have a specific theme in mind. Usually, it's whatever I've been
pinning
this week. I'm always surprised when the colors and images just go together so nicely...this week is no exception! I love the combo of greys and reds going on here.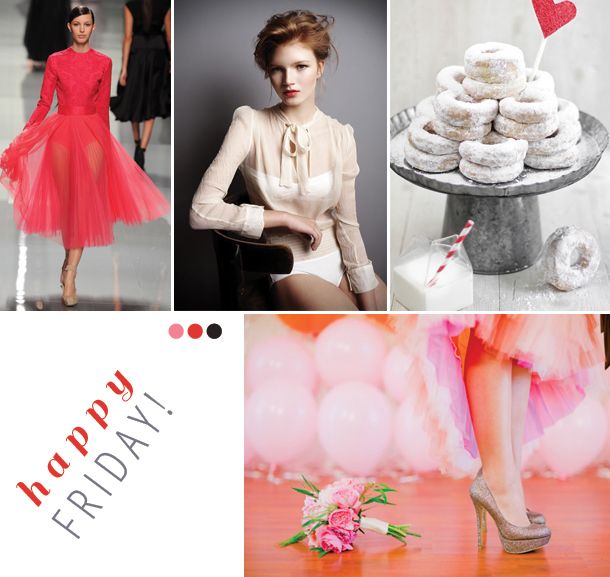 runway
//
girl
//
donuts
//
wedding
What are your plans for the weekend?