...or so goes the quote from my favorite author, Douglas Adams.
It must be a Thursday. I never could get the hang of Thursdays
A while ago I made
this
little piece for the quote: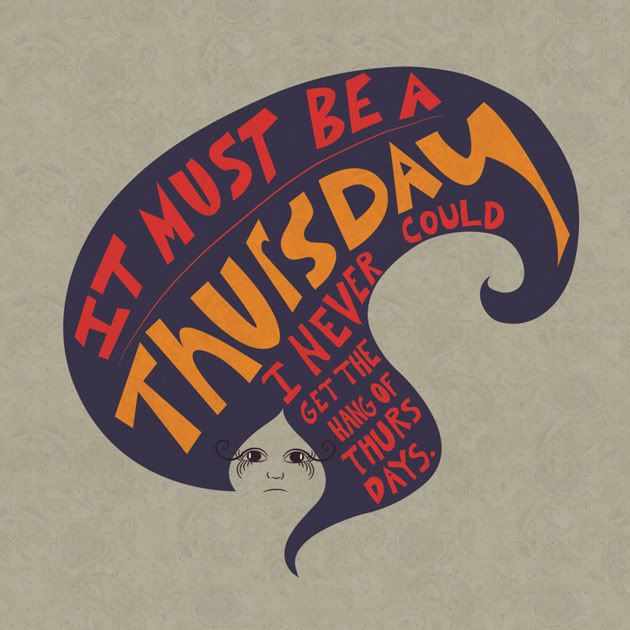 In other news
, I'm going to be super busy in the next couple of weeks, because...
I'm moving to Providence August 1!!
This is big news. After I graduated, I went to live at home in NH, where I've been for too long. So I'll be packing, getting my stuff together, unpacking, and looking for a job in the coming weeks, all while keeping up with my freelance. I'm so excited!!