I hope all you East Coast bloggers made it through Irene safely!!
This is our street, I still can't believe we are lucky enough to still have power when
two
trees fell down 3 houses down. Luckily everyone was ok!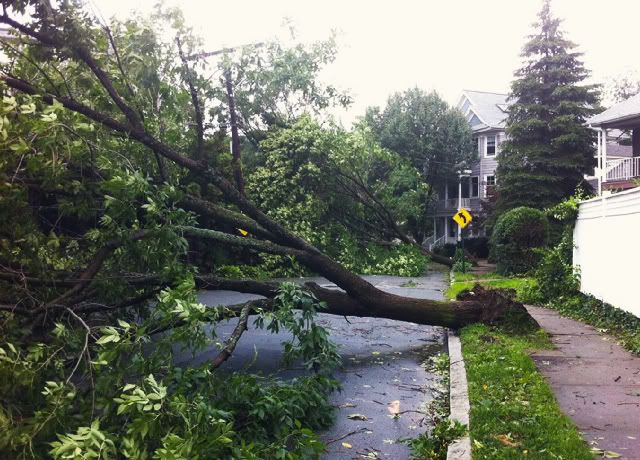 I'm lucky enough to live on a hill next to a hospital, so we didn't get flooded or lose power, but my office is right on the water, and that got flooded :/ I think the worst damage was to my car, which is covered in leaves. Did it rain glue or something? They're proving extremely difficult to remove.
My roommate and I were prepared for the worst though, stocked with water, granola bars, movies, TV shows...and sangria. Yep, we made it through Hurricane Irene stocked with fruity sangria and wine spritzers :) And snacks. We ate a lot of food, including pancakes, fresh hummus, and turkey chili.
Photo by
Sam
!
What did you all do during the Hurricane? Did you lose power, or get flooded?