Fall is my favorite season, and apple picking is one of my favorite things to do. Even though today was rainy, humid, and grey, we still had a blast apple picking :)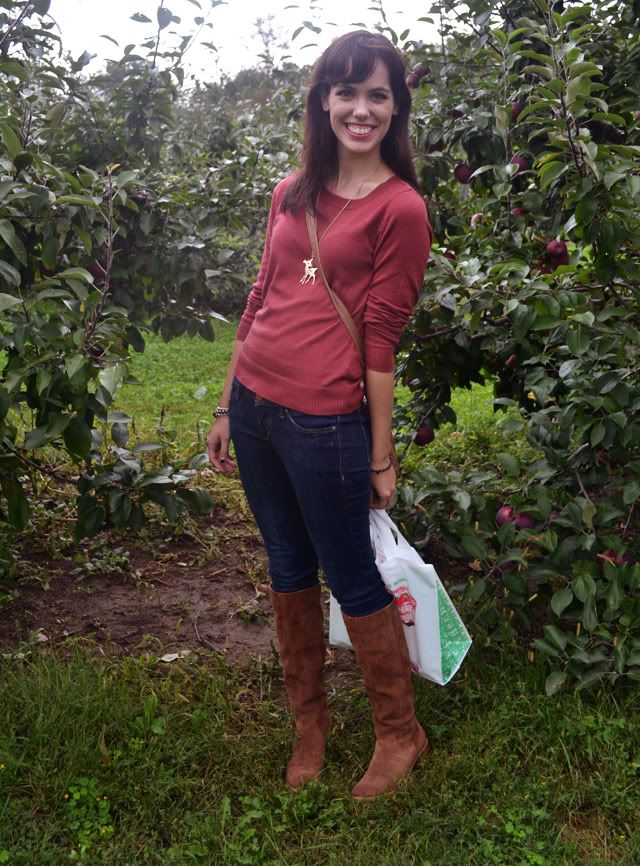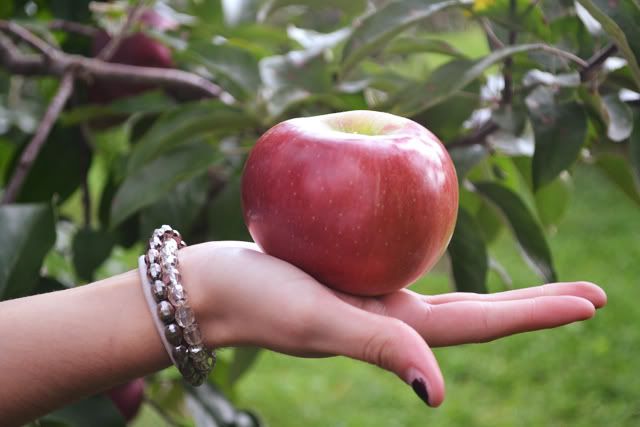 And what would a day with apple picking be without pie?!
I just hope that this heat/humidity breaks soon, because I'm sick of having to wear my summer clothes in October...I was definitely a little too warm today, but I just had to wear a sweater and boots apple picking. That's kind of a rule, right??
What I Wore:
Top & Jeans
: H&M
Necklace
: Forever 21
Boots
: Thrifted
I hope everyone has had a nice relaxing Sunday in preparation for the week! :)