With so many Christmas festivities occurring, it's easy to forget about New Years, even though it's right around the corner!
New Years Eve is the time to get dressed up, have fun with your friends, and look forward to the new year. So in celebration of that, I decided to make a Currently Loving featuring some great items for New Years! I would just love to have every piece here!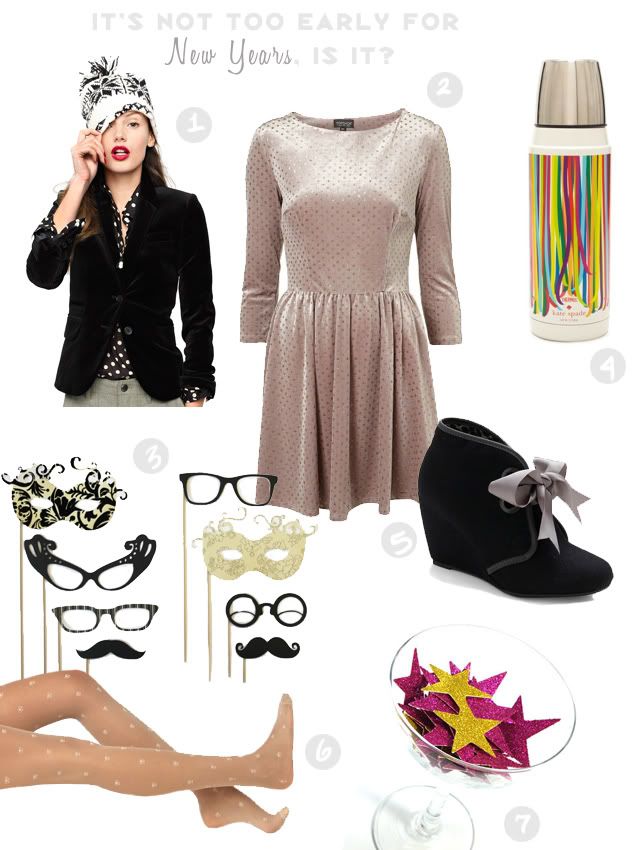 one.
JCrew Schoolboy Blazer
one.
Topshop Glitter Spot Dress
three.
Photobooth Props
four.
Kate Spade Thermos
five.
Just Ribbon Around Wedge
six.
For Sheer in Bows Tights
seven.
Party Confetti
Are you getting ready for New Years yet? Any exciting plans? Or are you still in full Christmas mode?