I don't know about anyone else, but this week felt like it dragged on for two weeks! I couldn't be happier that it's the weekend.
This is what I wore today, not even realizing my tights matched my coat. That's a thing right? Being super matchy-matchy with your coat and tights? Oh well. I guess I was channeling the smurfs when I got dressed this morning.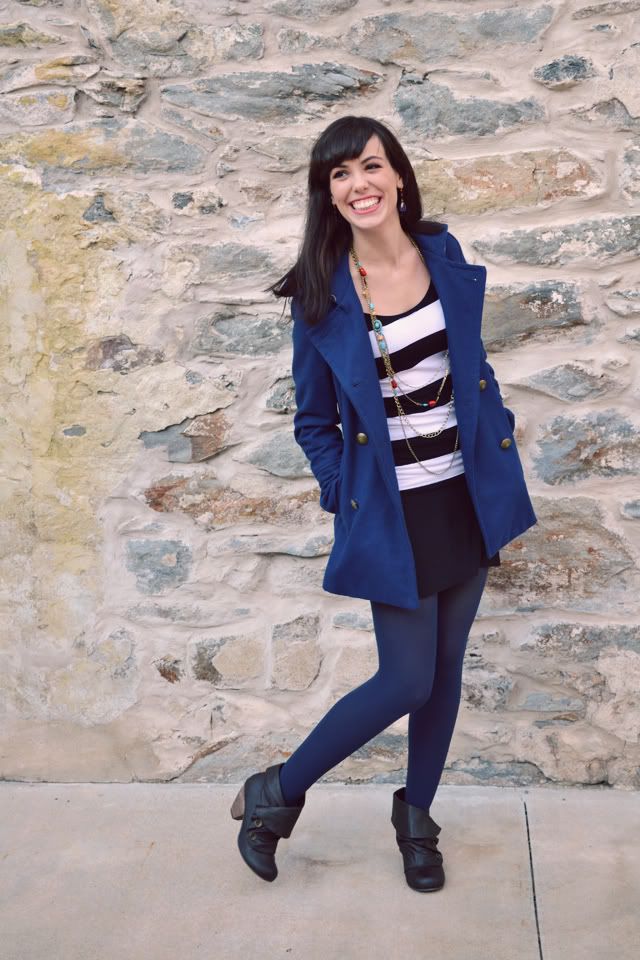 Outfit Details
Top
:H&M
Skirt
: Self-made
Coat
: Delias
Booties
:
Blowfish
Jewelry:
Latasia
What are all your plans for the weekend?