I've posted about my love of peacocks
once before
, and I'll do it again! Peacocks are my favorite animal, and there are so many fun products out there featuring them. And no wonder, they are incredibly colorful and bright!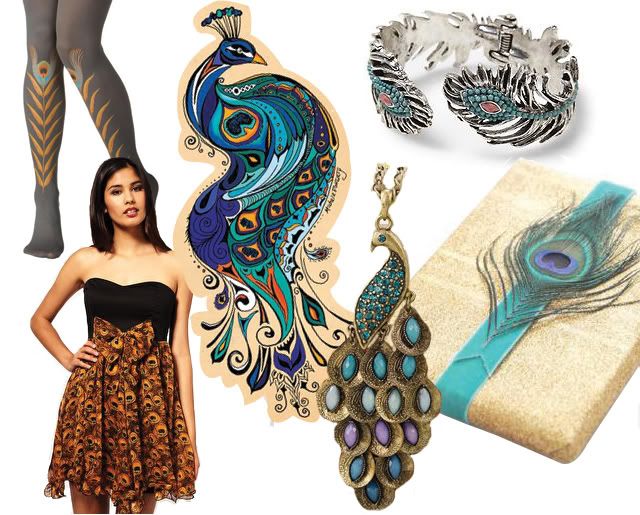 ASOS Peacock Print Dress
//
Lucky Brand Peacock Cuff
//
Modcloth Peacock Tights
//
Peacock Necklace
//
Wrapping Idea
//
11x14 Print
Are you peacock fans too? What are your favorite animals?