Hi guys, I have some very exciting news!
Latasia
has started doing weekly jewelry giveaways on Facebook! I'm kind of upset that I work there, because I would definitely enter! The jewelry is only available through home parties (kind of like a Mary-Kay type of deal), so it's your chance to enter to snag pieces that you wouldn't normally be able to buy. Awesome, right?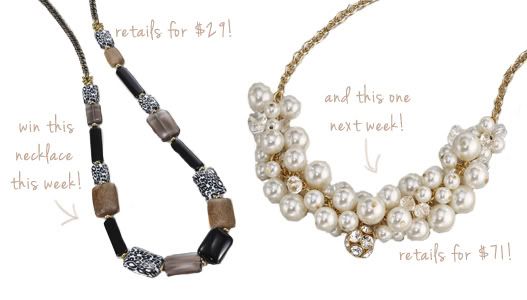 All you have to do is go visit the
Latasia Facebook Page
and comment on the weekly contest! I'll give you a hint...to win that cute animal-print necklace, all you have to do is count beads. Easy, no?
Ps...yes, I work at
Latasia
. No, they are not paying me to promote this...I just thought you guys might like the chance to win free jewelry weekly :)