For the past 6 months or so I've had the
overwhelming
urge to cut my hair into a cute bob. So why haven't I done it? There's that part of me that says, "Kyla, you've never had your hair really long. Grow it."
I usually keep my hair around 1"-5" past my shoulders, and it has been like that for the longest time. I always have some sort of bangs (and would keep them regardless of what I do). A few years ago I cut my hair a little shorter than my shoulders, and I vowed I wouldn't go shorter than that. BUT. I feel like I need to bob my hair, just to say I've tried it. Then I also say I should grow it really long, because it's never been that length before, either. Oh, decisions.
*sign
This post is basically me going around in circles...again...and sharing some of the cuts in my "Hair Inspirations" folder.
Clockwise:
Cuillere a Ansinthe
//
by Katherine Squire
// From the movie
In Time
//
Rebecca from The Clothes Horse
//
Allison Harvard
---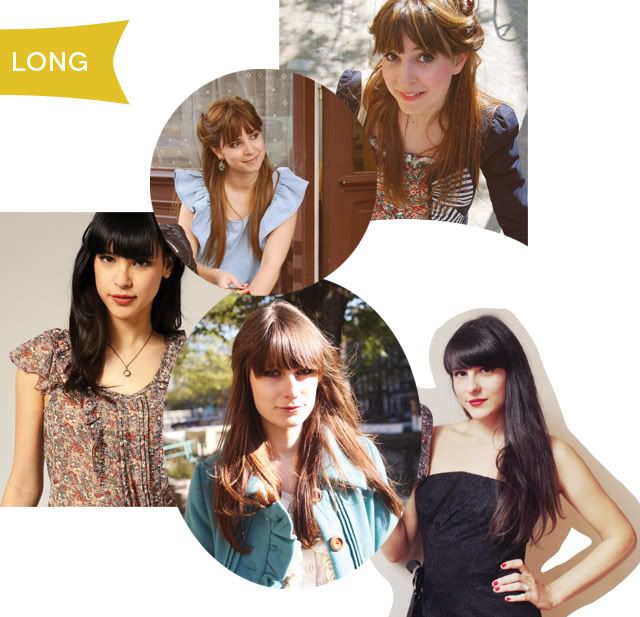 Clockwise:
Valentine
//
Alex of The Cherry Blossom Girl
//
Laura of The World Looks Red
// ASOS Model
I don't know you guys. I turn 23 in May, and I'm going to do a "
23 before 24
list"...already added is bob my hair. It's just a matter of when now!
So has anyone else been in the same struggle as me? Which hairstyle do you prefer?