I keep seeing SPRING fashions everywhere, and I get really excited, then I remember that we still have to get through at least 2 more months of cold weather before I can start breaking out the sundresses. So, here's a little inspiration board of some fun cold weather-appropriate outfits :)
I also suppose that a lot of these pieces could be good transitional items into spring, like that swan blouse & heart sweater. Either way, I still need to be dressing warmly!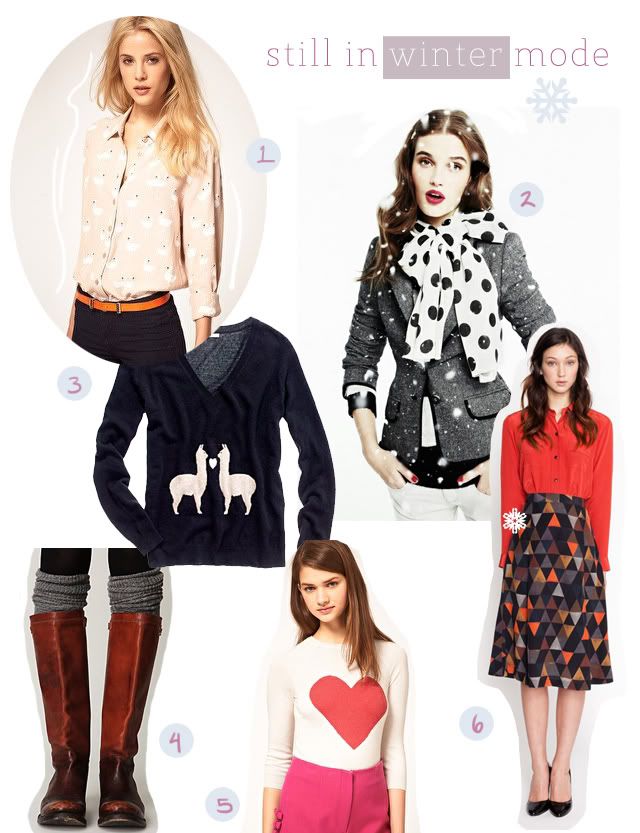 one
//
two
//
three
//
four
//
five
//
six
//
ps, you can find all these outfits on my
pinterest
!
So what about you? Are you in full-on spring mode, or are you still stuck in winter, like me?