Happy Weekend everyone! Last week was so crazy, weather-wise. It was almost 60 degrees one day, then the next it
snowed
! That taste of warm weather just made me wish for spring so much!
Anyway, this dress, tights, and necklace are all recent purchases from
ASOS
...I guess I was just really in a neon mood! I love how bright these colors are. I feel like lately I've been really drawn to yellows and pinks...maybe it's just me wishing winter was over!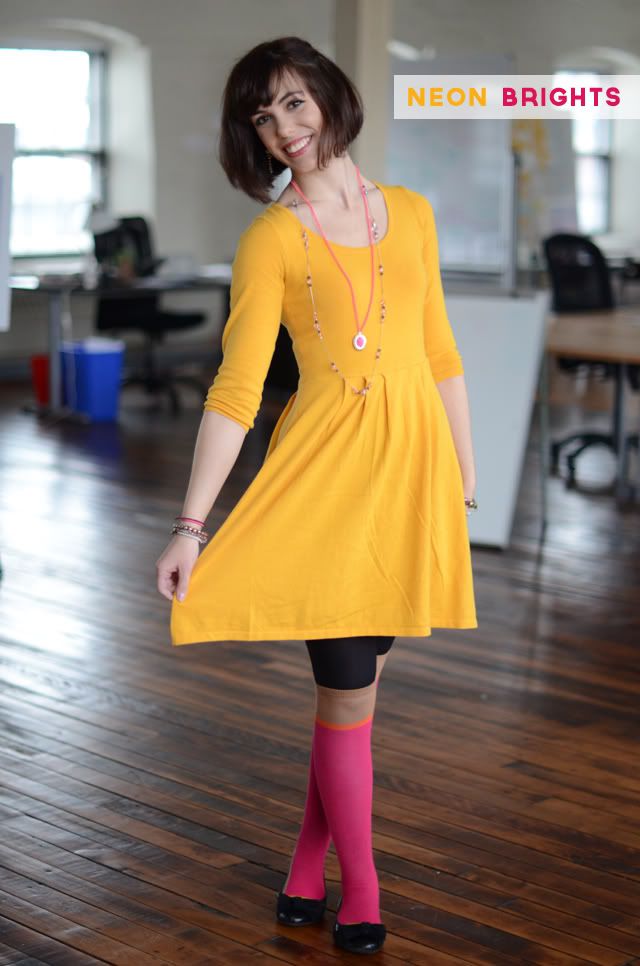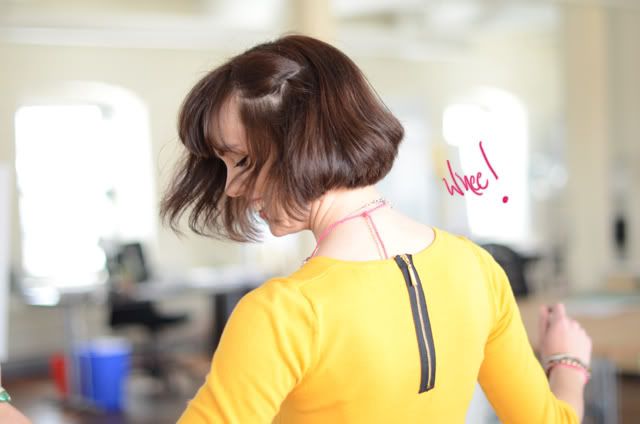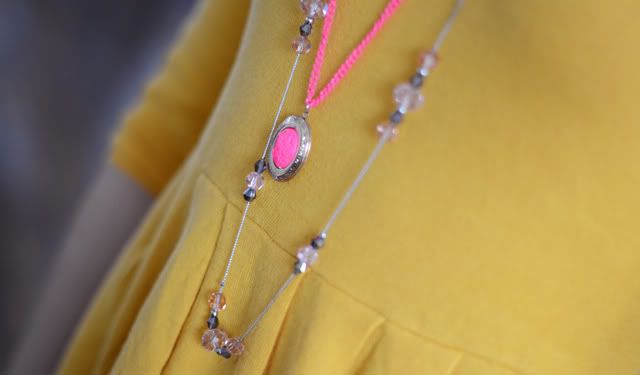 Thanks for the photos, Sam!
Outfit Details
Dress, Socks, Necklace
: ASOS
Flats
: Target
I think I've found a new favorite dress! The shape, fabric, and color are all perfect. I will probably be wearing it too much now ;)
Do you have plans for this weekend?