It feels like it's been a while since I've done one of my "Currently Loving" posts!
Anyway, I'm
always
a fan of bright colors, but as we enter March (the dreariest month in my opinion), I find myself reaching for bright clothes and using bright colors in my designs even more. So these are some of my favorite brights!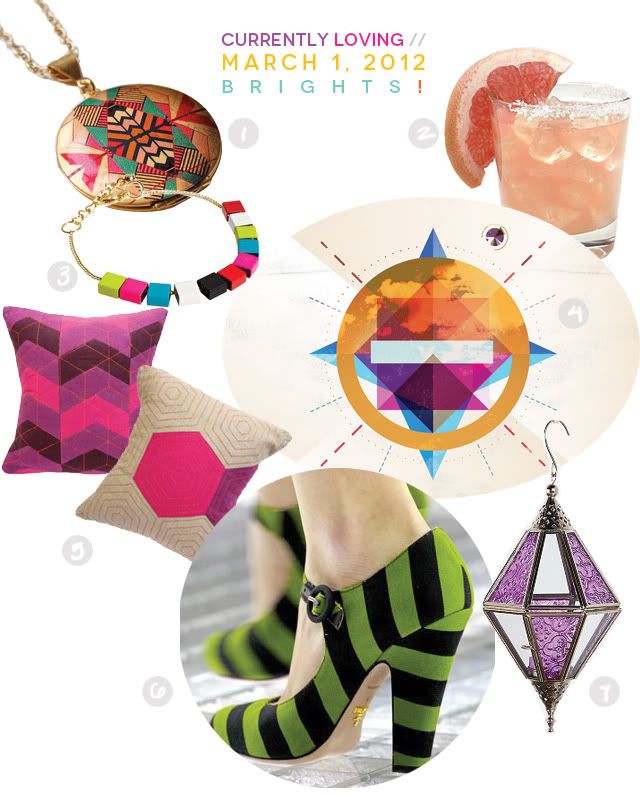 one.
Locket by Verabel
two.
Grapefruit Margarita
three.
ASOS Cube Bracelet
four.
"Different Takes" by Josh Medrano
five.
Provide Home Pillows
six.
Prada Shoes
seven.
Glass Lantern