Hi Everyone! I'm very excited because the past few days have been gorgeous beyond belief...warm weather, shining sun...just perfect. This is the first time all year I've gone without tights, and it definitely feels like Summer is approaching :)
These photos were snapped on the roof of an old converted mill building, and is probably one of my favorite places I've taken photos yet. Too bad it was so windy out!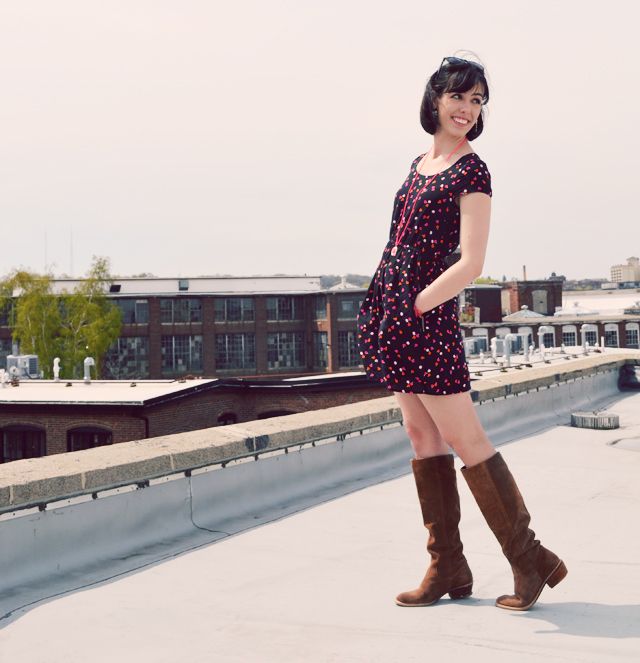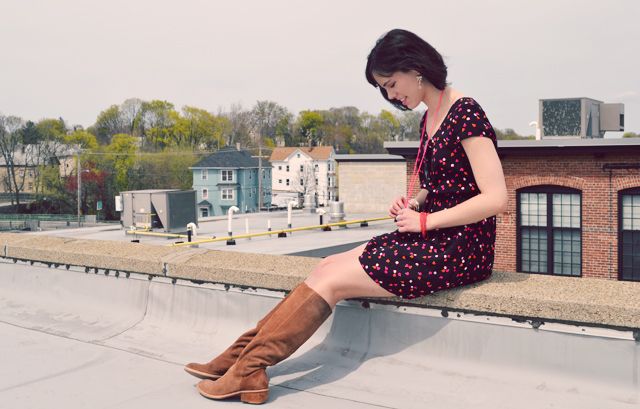 Outfit Details
Dress
: H&M
Boots
: Thrifted
Necklace
: ASOS
I'm not particularly looking forward to the upcoming work week since it's supposed to be in the 80's (!) but hopefully it will still be nice when I get out of work.
What did you do this weekend?